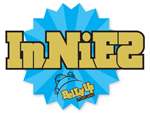 57 Center St, Portland, ME 04101
(207) 780-1506
http://www.brianboruportland.com/
Hours: 11:30 a.m.-1 a.m.
Happy Hour: Mon-Thurs 4-7 p.m.
Daily Beer specials:
Mon: $2 PBR pounders.
Tues: $3 Shipyard drafts.
Wed: $3 Magic Hat #9.
Thus: $2.50 Corona Light bottles.
Fri: $3 Sam Adams drafts.
Sat: $3 Allagash White drafts.
Sun: $2.50 Bass, Harp, Smithwicks and Guinness
Trivia: Wednesday 7p.m.
Simple little Irish pub, with lots of wood and brick. Brian Boru's best feature is the 2 floored patio! Don't forget the live music Thus-Sun.
Location: Old Port
Amenities: